Keys to Building a Strong Immune System
It may sound obvious but building a strong immune system starts before you get sick. And after a year of dealing with the COVID pandemic, it's even more important that you focus on keeping your immune system as healthy as it can be.
Here at Inlet Physical Medicine, we have seen first-hand the impact of COVID has had on our patients from both a health and economic standpoint. At this point, no one has been spared of the consequences created by this pandemic. In our practice, we have a patient in his nineties that lost his wife of over 70 years to COVID. He was unable to say goodbye or hold her hand when she took her last breath.
Dr. Cohen's parents both tested positive after Christmas and thankfully recovered after two long weeks of isolation. Currently, we are treating a husband and wife both in their eighties that tested positive just weeks before the vaccine was available. We have used a variety of experimental therapeutics along with prayer to help keep them out of the hospital.
The hope is that the combination of herd immunity and vaccination will put an end to this nightmare. Until this goal is realized we should continue to practice social distancing measures and wearing masks.
Moreover, it is imperative to focus on enhancing immunity to guard against this viral attack. We have been offering a recipe for our patients to help supercharge their immune systems.
These supplements should be used in conjunction with a healthy diet, regular exercise, and proper sleep to ensure immune system optimization.
IMMUNE SYSTEM UPGRADE:
Here are our recommendations:
Vitamin D3 – 3,000 to 5,000 IU's daily.
Vitamin C – 1,000 mg twice daily
Zinc – 50 mg daily.
Melatonin – 6 mg at night just before sleep.
WHAT DO I DO IF I TEST POSITIVE FOR COVID?
This is a little technical but we think you'll understand.
Inflammation is a key factor in the health consequences that stem from Covid 19. Specifically, Interleukin 6 (Il-6) is a signal molecule that contributes to massive recruitment of inflammation. One strategy to combating Covid 19 is reducing the recruitment of Il-6 at the start of Covid. One small step to lower the Il-6 is eating more blueberries and bilberries. We are not saying this will cure Covid, however, it could potentially reduce the dangerous inflammatory response.
Another key contributor in the immune response to infection is a group of proteins called NF-KB. Consequently, lowering NF-KB can be a useful therapy for virus outbreaks, such as Covid. Fucoidan is a seaweed extract that has been proven to have several health benefits, such as lowering NF-KB. Also, CBD is a powerful tool in lowering both IL-6 and NF-KB, which will help maximize viral immunity.
REDUCING INFLAMMATORY CASCADE OF COVID:
Eat Blueberries and Bilberries
Take CBD and Fucoidan at bedtime
MEDICAL THERAPEUTICS:
There are several therapeutics that have shown benefit in protection and lessening the severity of illness in those individuals that have been directly exposed. This is especially impactful for high-risk individuals, such as those with conditions such as COPD, heart disease, and diabetes. Dr. Cohen has used a combination of Ivermectin, Hydroxychloroquine, and Dexamethasone.
 Last year we published an article focused on taking care of your mental health in the midst of a pandemic. You can read that by going here.
As always, please discuss these treatment options with Dr. Cohen or your health care provider. 
We're here to help you – call us to schedule your appointment today and let us create a plan to help you strengthen your immune system. Phone – 843.652.5678
TESTIMONIAL

I could go on for a long time on how great this place is but I will sum it up to a few points: Inlet Physical Medicine is easily the best doctors office I have ever been to, Dr. Cohen is world class when it comes to being a great doctor, you can tell how knowledgeable and passionate he is about what he does from the first time you meet him.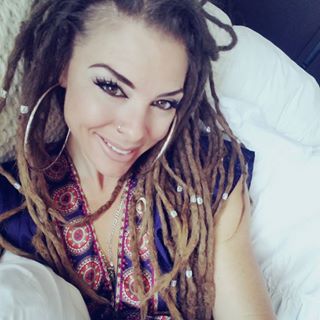 I have been to many doctors in my life, and Dr. Cohen is THE most patient, thorough one I've ever been to. He will get to the bottom of the issue and then stick with it until it's better. Can not recommend him enough!

Without a doubt one of the best chiropractors I've ever used. Very professional and thoroughly examines and listens to you. You not only are a patient you become family. The only doctor to actually figure out why I was hurting and took the time to help me and NOT try to 'pill me up'.
OFFICE HOURS
| | |
| --- | --- |
| Monday | 8-1 / 12-6 |
| Tuesday | 10-5 |
| Wednesday | 8-1 / 12-6 |
| Thursday | 10-5 |
| Friday | 8-12 Noon |