Overweight, Sick, Tired, and Unhappy
Myrtle Beach, Surfside Beach, Garden City, and Murrells Inlet aren't exempt from people struggling with being overweight. Our practice has helped countless numbers win the battle of the bulge. 
According to the CDC, more than 42% of Americans are obese. Being overweight doesn't just have an effect on the way you look, it plays a big role in your overall physical, mental, and sexual health. 
Overweight And Your Immune System
When you're overweight your immune system struggles and puts you at a higher risk for diseases and viral infections. 
The immune system consists of different kinds of cells that protect the body from germs and viruses. When these cells are balanced good health is the result. But with excess body fat things can quickly become unbalanced and the immune cells begin to attack your body instead of protecting it. 
Multiple studies have revealed that excess body fat, especially abdominal fat, triggers the production of 'pro-inflammatory' immune cells, and can damage our bodies. Fat tissue can also activate other inflammatory immune cells, known as macrophages, which have a negative impact on our bodies. 
When your immune system is continually on high alert as a result of being overweight it can't respond to real threats like a virus. When you get a cold it will last longer and can potentially be more dangerous. 
Overweight And Your Mental Health
Several research studies have found that being overweight leads to mood and anxiety disorders. This means that if you are obese, you could suffer from a mental health condition like depression or anxiety.
People who are overweight tend to also have lower self-esteem. This can cause them to isolate themselves and not enjoy social activities with others. In some cases, they develop social anxiety disorders.
Some researchers have linked anxiety and obesity to increased activity in a part of the brain called the hypothalamic-pituitary-adrenal (HPA) axis. This impacts a number of functions, including digestion and emotional regulation. And when it's not working as it should it can lead to an increased appetite, which may cause weight gain. 
Another common mental health problem that results from being overweight is depression. People use food as a way to cope with depression which leads to weight gain over time and becomes a vicious cycle. 
Overweight And Your Sexual Health
When you are overweight your sex drive and performance can be impacted in a huge way. 
Being overweight can cause you to be self-conscious and less confident about your ability to perform. You begin thinking about how you look and the negative thoughts spiral limiting your drive.
For men who carry too much, fat erectile dysfunction can become a chronic condition. Research has shown that men who are just thirty pounds overweight experience ED two and a half more times. Being overweight also lowers testosterone which is critical for sexual performance.
Hormones in women who are overweight are also greatly impacted. When your estrogen levels are balanced all goes well. But when they aren't your libido dips and your moods tend to swing. And if estrogen levels are low things like weight gain are more likely.
Steps To A Healthy Immune System
Maintain a healthy diet with appropriate calorie intake

Lower your sugar and carbohydrates

Exercise regularly

Get good sleep

Practice some kind of meditation, mindfulness, or prayer

Optimize your hormone levels
We can help you lose weight, feel better physically and mentally and help you recapture your sex drive. Call us today and let's schedule a time to talk (843) 652-5678.
TESTIMONIAL

I could go on for a long time on how great this place is but I will sum it up to a few points: Inlet Physical Medicine is easily the best doctors office I have ever been to, Dr. Cohen is world class when it comes to being a great doctor, you can tell how knowledgeable and passionate he is about what he does from the first time you meet him.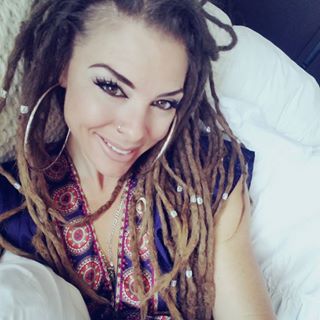 I have been to many doctors in my life, and Dr. Cohen is THE most patient, thorough one I've ever been to. He will get to the bottom of the issue and then stick with it until it's better. Can not recommend him enough!

Without a doubt one of the best chiropractors I've ever used. Very professional and thoroughly examines and listens to you. You not only are a patient you become family. The only doctor to actually figure out why I was hurting and took the time to help me and NOT try to 'pill me up'.
OFFICE HOURS
| | |
| --- | --- |
| Monday | 8-1 / 12-6 |
| Tuesday | 10-5 |
| Wednesday | 8-1 / 12-6 |
| Thursday | 10-5 |
| Friday | 8-12 Noon |