What Medical 'Expert' Should You Trust?
Can we trust the medical literature and treatment guidelines found in the mainstream media and on popular websites?
Have you ever considered how medical decisions are made? Could there be conflicts of interest impacting those decisions?
Consider this: Big Pharma is paying doctors and researchers through speaker fees, consulting fees, and research money.
Medical Training & Education
Have you ever contemplated how the current medical profession is being educated?
Most academic institutions currently accept payments from the pharmaceutical industry. As a result, this creates biases and ensures utilization of certain medications and therapeutics. An article in the New England Journal of Medicine indicated that 94% of physicians have ties to the pharmaceutical industry.
For example, there is a direct relationship between pharmaceutical firm enticements and physician prescribing patterns. An analysis was conducted that compared the effects of an all-expenses-paid symposium, and the resulting use of that specific drug.
The analysis showed there was a greater than 100% increase in prescriptions for that specific drug after the symposium. Meaning that after physicians were wined and dined they were 100% more likely to prescribe that medication to the next patient.
Medical Journals, Studies, and Research
Another conflict of interest is biased journals.
Medical journals have traditionally been the gold standard in educating doctors on the latest medical developments. It may come as a surprise that the editors of the medical journals have realized that publishing is all about the money.
There was a review done that looked at the relationship between industry affiliation and the role this specific medicine had in the risk of cardiovascular disease. It turned out that authors of this specific research study had a 3-4 times more likely favorable view of this particular drug when they had a finical incentive.
Another concern is using selective publishing to promote a certain medication or treatment. For example, an article in The New England Journal of Medicine looked at studies pertaining to antidepressant trials and the role these studies played in showing positive outcomes. There were over 74 registered studies regarding this particular antidepressant. Of these studies, 31% were never published. Interestingly, 37 out of 38 positive studies were published. Moreover, 33 studies judged by the FDA to be negative or questionable were either not published or published in a way as to show they were positive. According to this article, the published antidepressant trials pertaining to this antidepressant were 97% positive. The publishers manipulated the data and only chose to reveal the positive studies and failed to reveal any contradictory data.
Finally, another conflict of interest within our healthcare system is the establishment of crooked guidelines by crooked physicians. For example in 2017 the definition of hypertension was changed to 120/80. As a result, 50% of Americans were instantly classified as having high blood pressure. This created a cascade of additional medications and diagnostic testing to combat the influx of newly diagnosed high blood pressure patients.
All of this was welcome news to further fill the deep pockets of Big Pharma.
Navigating The Healthcare System
I believe that the majority of doctors have only the best interest of their patients in mind when making healthcare decisions. However, it is important to realize that there are often conflicts of interest that help drive patient care.
Big Pharma's financial influence on our healthcare system is undeniable. It is important for not only doctors but also patients to be aware of potential conflicts of interest.
I believe that reform is needed to help reduce the influence of Big Pharma and financial influence within our healthcare system. In the meantime, it is important to be cautious of the health information that is available online and even in journals. It is important to consider the sources of the studies and recommendations.
Was the study funded by an organization that has direct financial ties to that particular medication or therapeutic? How was the study conducted? Was it a randomized blind controlled trial? Was it peer-reviewed?
Be careful not to extrapolate data from one study and apply the hypothesis across all the board.
These are just a few factors to consider when interpreting recommendations and research conclusions. It is important to remember to be your own advocate, and do not be afraid to ask questions.
You are responsible for your own healthcare.
We're here to listen, answer your questions, and create a plan to help you feel great. To learn how the team at Inlet Physical Medicine (serving Murrells Inlet, Myrtle Beach, Surfside Beach, Garden City) can help, please call (843) 652-5678 now to schedule a consultation.
TESTIMONIAL

I could go on for a long time on how great this place is but I will sum it up to a few points: Inlet Physical Medicine is easily the best doctors office I have ever been to, Dr. Cohen is world class when it comes to being a great doctor, you can tell how knowledgeable and passionate he is about what he does from the first time you meet him.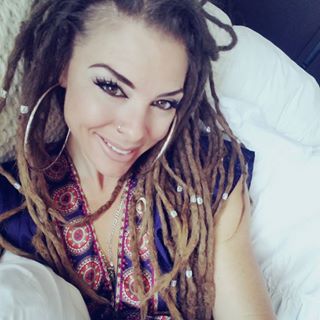 I have been to many doctors in my life, and Dr. Cohen is THE most patient, thorough one I've ever been to. He will get to the bottom of the issue and then stick with it until it's better. Can not recommend him enough!

Without a doubt one of the best chiropractors I've ever used. Very professional and thoroughly examines and listens to you. You not only are a patient you become family. The only doctor to actually figure out why I was hurting and took the time to help me and NOT try to 'pill me up'.
OFFICE HOURS
| | |
| --- | --- |
| Monday | 8-1 / 12-6 |
| Tuesday | 10-5 |
| Wednesday | 8-1 / 12-6 |
| Thursday | 10-5 |
| Friday | 8-12 Noon |